With these 1:1 sized plans provided by our wonderful sponsor Juvenes Print, we have finally started to build our racer for the challenges of the 2017-season.
The team achieved its goal of going international for the first time, since the team managed to get accepted to participate in the Formula Student Netherlands 2017-competition, which is held for the first time in the glorious TT Circuit Assen near Groningen. Also the other Finnish teams of Metropolia Motorsport and Tampere UAS Motorsport got in, and we are expecting a fierce competition for the unofficial Finnish championship to take place in the Netherlands and against the best Formula Student Teams in Europe.
Now when we got accepted to an event, the major focus is in the car. Metalli Järvelä Oy from Kaustinen did spectacular job in laser-cutting the steel pipes that will form the body of the FSO17.

First we had to build the jig on were to assemble the car body. The team worked hard for several weeks to get the job done. After that, the pipes were then folded according to our plans. After some welding, we managed to get our pipes to form the body of our racer. And here's how it looks: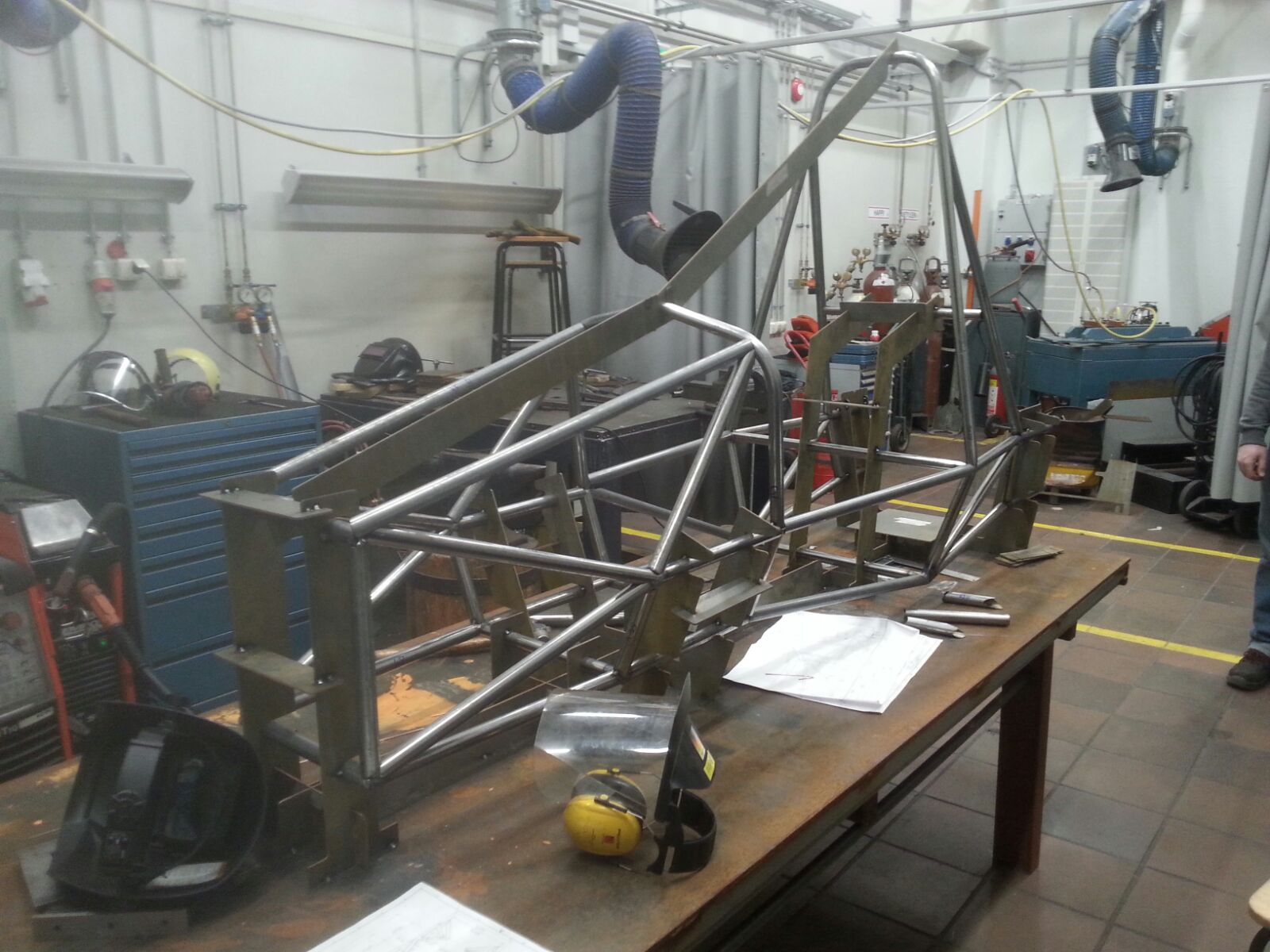 After some more welding, around these pipes the covering division will soon start manufacturing and assembling the covering for the car when the body has been taken out from the jig. The 600cc 4-cylinder engine from a Triumph Speed Four is on its way at the machinery, being balanced and machined. The chassis division is warming up by gathering materials to our chassis and starting to build our chassis also very soon. Also parts for the electrics are already being gathered.
The project is indeed on the run. We have only a couple of months before we should start the testing for the competition in July. All the team-members are taking their time off from the student parties to get the car done in time. Talk about commitment!
We will be back soon. Stay tuned and remember to follow us on Facebook and on Instagram with @formula_student_oulu.
The best is yet to come.