The year of 2016 will be remembered from the glorious 6th place from the Baltic Open 2016 held in Estonia, which is currently the best rank of the team so far. In addition to that, the team managed to get a lot of new crucial business relations and good publicity by being present in different fairs in Oulu and Helsinki last year. And now when new members of the team have gotten themselves familiar with the 2017 FSAE-rulebook, we are ready to rattle our way for the year 2017.
The goals of the team are set high for this year. The team aims to participate for the first time to an international FSAE-competition in the Czech republic, the Netherlands or even in the famous Hungaroring in Hungary by the end of this summer. The planning-phase is already on and both the car and our plans for this year are starting to formulate.
Currently the building of this year's car is just getting started. The frame is waiting for welding and assembly, and the parts are waiting in the shop for the frame to come. We wouldn't be anywhere this far without the generous help of our sponsors Datamodule, The Degree Programme in Mechanical Engineering in the University of Oulu and The Guild of Mechanical Engineering of Oulu, who will have their contribution for our project in the form of their parts to be used to build our car.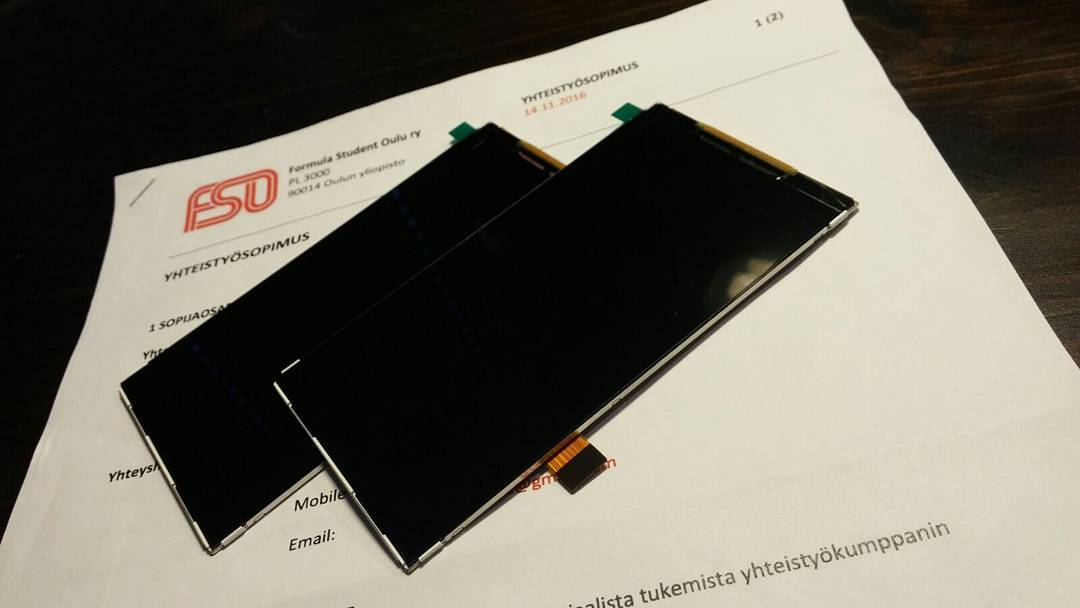 Already we possess the screens provided by Datamodul, parts for the radiator from The Guild of Mechanical Engineering of Oulu,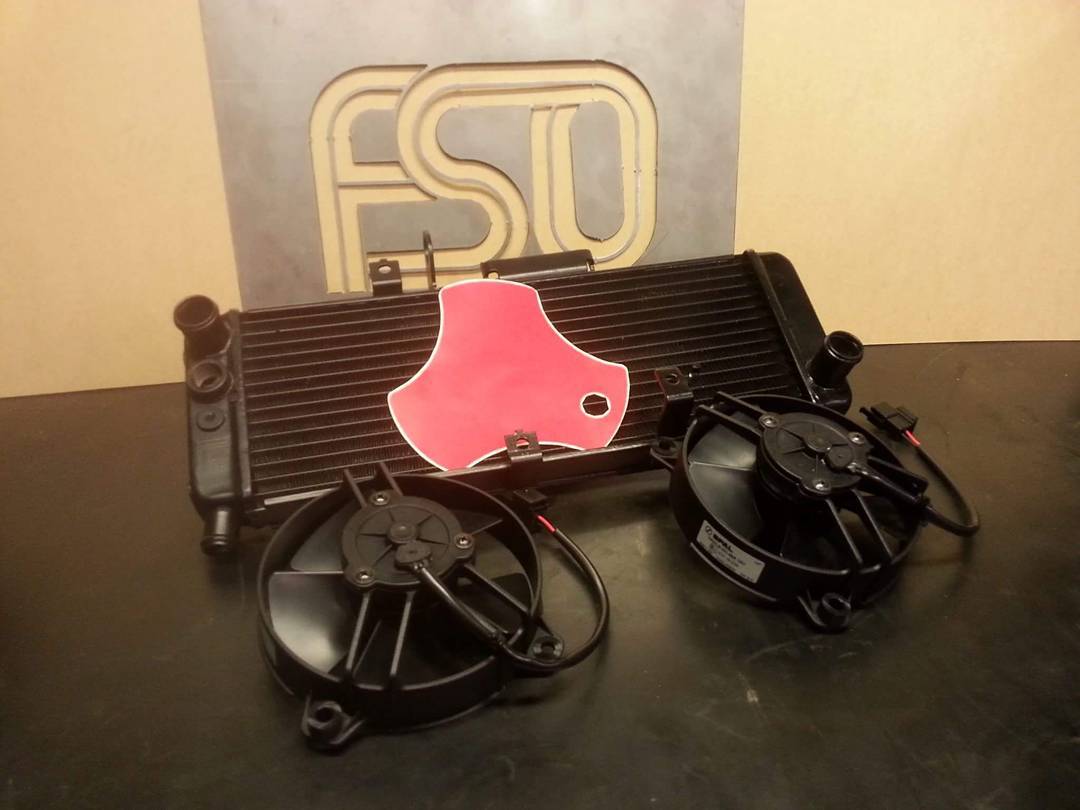 and these flamboyant and light 13″ OZ Racing's rims sponsored by The Degree Programme in Mechanical Engineering.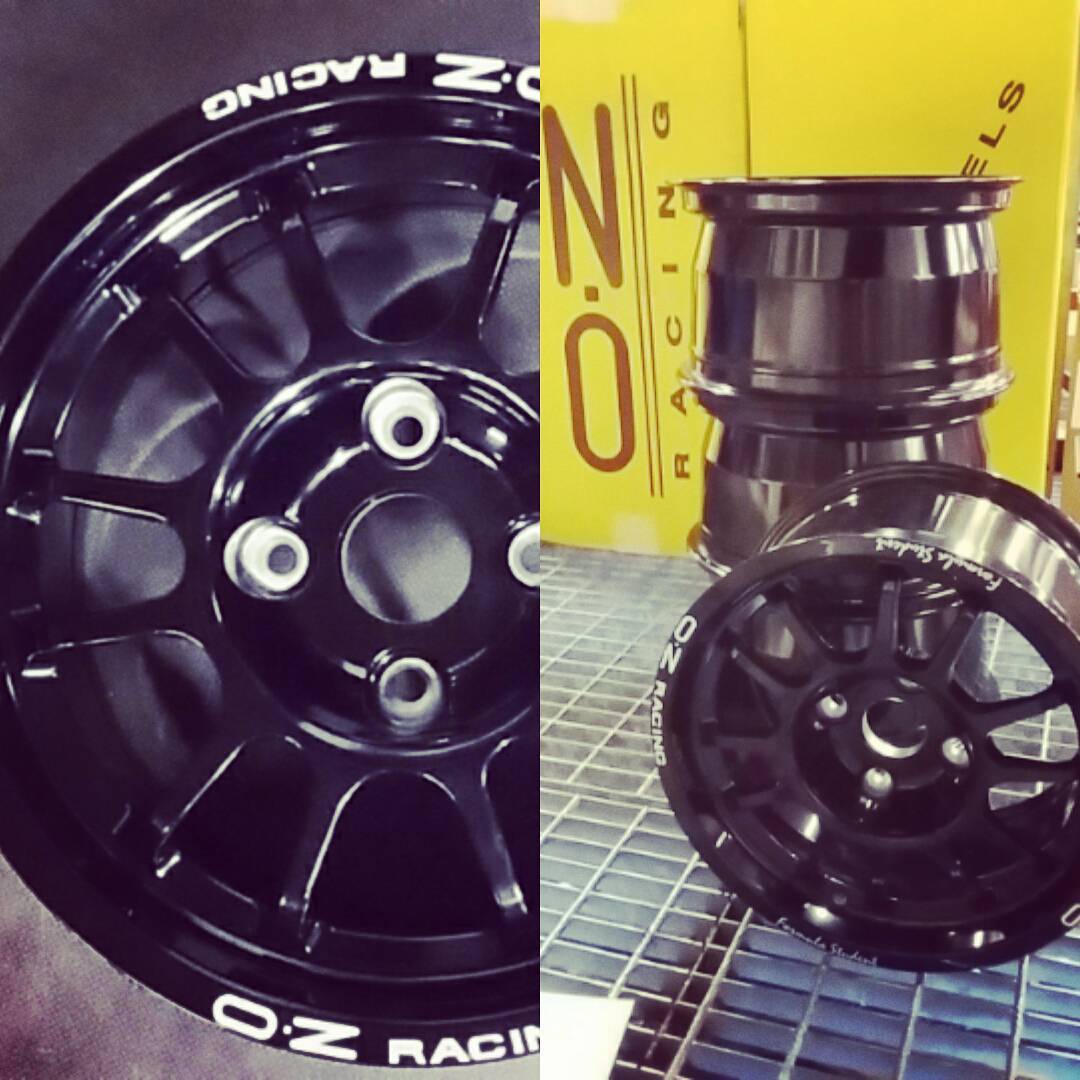 The marketing team is at the moment planning the budget for the competitions, applying grants and allowances, writing applications for the competitions, evaluating the project's cost efficiency, searching new sponsors all around Finland and marketing our project for all you motorsport enthusiasts out there!
What's next? The Semester has just begun and the team will start their work with maximum effort to get the car done as soon as possible. A lot of parts are still to be ordered, but we already have a sufficient amount of resources to kick-off the project for the year 2017.
We are just getting started. Stay tuned for the fastest, the biggest, the loudest and one of the most innovative student projects in Northern Finland.